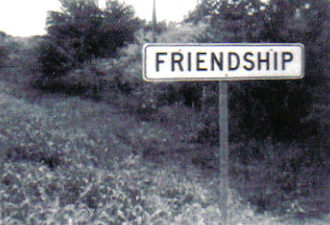 Did you know there are only 5 weekends in May? I realized that last night while talking with some friends. Now I'm challenged with being in two different states for two different commitments during the same weekend.
That's a good example of my life recently...the last weeks I've been pleasantly occupied but frustrated.
In this jumble I haven't been a very good friend lately. Last night, after realizing I'm going to have to make some phone calls, I started thinking about a lot of my friends....
when was the last time we hung out...oh, I forgot to call him back...did he ever hear back about that job offer?...when is her graduation?...we need to get coffee like we use to...


I don't hear people talk about what makes a good friend. I'm not sure why. We have all kinds of relational books, even in the "Christian World," but not many about friendship. What makes for a good friend?



Greater love has no one than this, that he lay down his life for his friends.
14
You are my friends if you do what I command.
15
I no longer call you servants, because a servant does not know his master's business. Instead, I have called you friends, for everything that I learned from my Father I have made known to you.
John 15:13-15